Project R - March 2018 - Katukurunda Drags
---
finally. finally i did it. i put this car on the map. nothing like some silverware in the display case to prove a point! 
not gonna say much. just this: 1st runner up, True Street Honda NA up to 2000cc. 
i'll let the pictures speak for themselves. that moment i got randika at the launch. happiest quarter second of my life! 
a few tweaks in the gearbox maybe for next time?
i've done a few updates for this race. installed the Exedy stage 1 clutch, TODA Spec C cams, tuned, and installed the Tegiwa Powerchamber intake, with a cold air partition as well. the partition was locally made by Platinum, and completely seals with the hood when closed, so that air is directed into it from under the car. there's no loss of power during daytime heat, as demonstrated! 
also, i had some gremlins during the runs. first qualifier, my AC and alternator belts snapped. luckily i had a world class pit crew on hand, so they went to kalutara and brought back the belts from the only open spare parts shop "bimsara motors" (hence the hastily photoshopped "thanks to bimsara aiyya" sticker LOL). the platinum boys fixed it up on site. 
next, with the first qualifier, my throttle cable snapped after i defeated the s2000. guess i was a little too ecstatic about victory. that was fixed with cable ties. the OEM honda type R throttle cable will reach @The Don in UK soon. 
also the new clutch wasn't run in well enough, and i was missing second gear. was a nightmare. reverting back to the stock gear lever, instead of the skunk2 short shifter, as per advise from almost all the pro drivers. luckily found the ITR/CTR dual bend stock shifter also from the UK, and yes, Don's the man to bring that too. 
all in all, it was the most fun i had my entire life, i was thrilled beyond words to have won anything! i built a racecar AND I WON!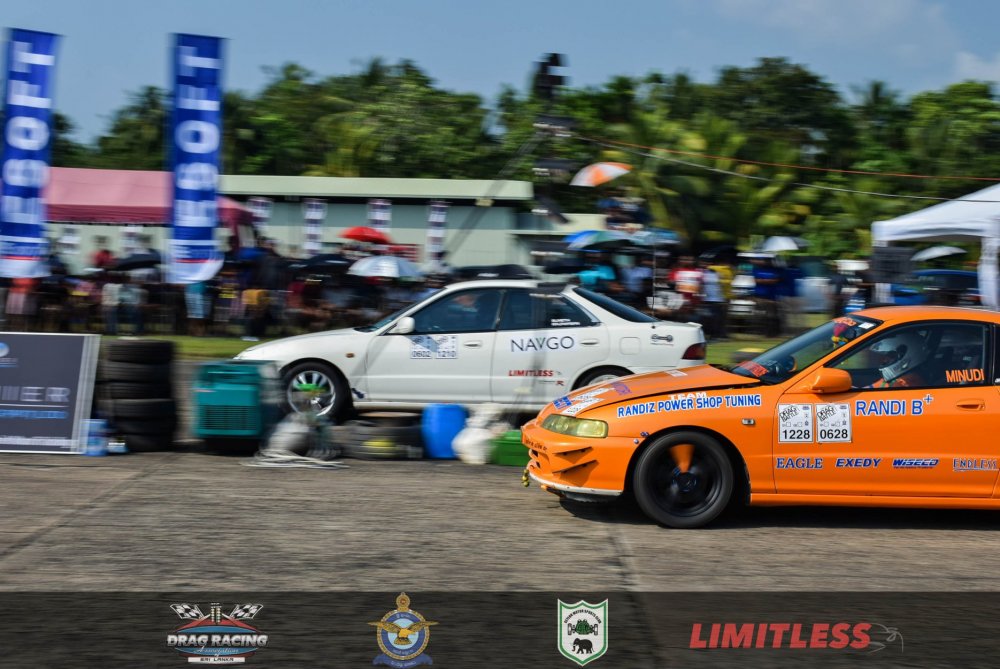 3

2